We recognize that all our patients are unique and deserve to receive orthodontic care that reflects their individual needs. Our experienced and talented team is committed to working with you and your family to create a comfortable, stress-free, and rewarding orthodontic experience every time you visit our practice.
We are pleased to welcome you and your family, and we look forward to working with you.
Patti
Receptionist
Patti has lived in Frederick for 20 years and has been in the dental field for over 25+ years. She joins our office with the eagerness of wanting to expand her trade by adding orthodontics to her list of accomplishments while bringing with her a wealth of experience and savvy to our practice! Her passions include spending time with her family...especially her granddaughter-Haley and growing her beautiful garden.
---
Treatment Coordinator
In the process of updating...stay tuned:-)
---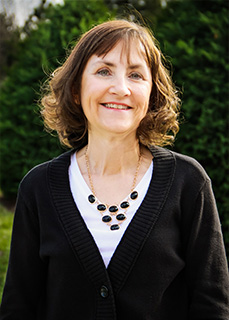 Terry
Financial Coordinator
Terry has been a valuable addition to Bloom and Reddy Orthodontics since 2006. As our financial coordinator, she manages all of our patient finances, files insurance claims and trouble shoots any and all financial concerns on behalf of our patients and their parents. She has 28 years of experience in the dental field, 18 of which have been in the specialty of orthodontics.
Terry and her husband live in New Market with their youngest son Brandon and golden retriever Rosie. They have a total of three children and five grandchildren. Terry's leisure time is spent line dancing and volunteering at school/church activities.
---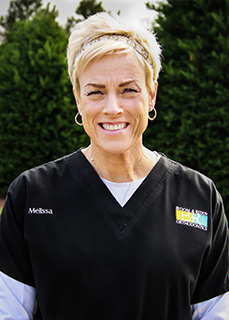 Melissa
Orthodontic Assistant
We welcomed Melissa to the Bloom & Reddy team in 2013; at the time, she had 15 years of exemplary experience under her belt. As one of our clinicians, she can most often be found assisting Drs. Bloom and Reddy, ensuring that each patient is treated as our utmost priority. She especially loves working with children all day, and watching as they grow into young adults with beautiful smiles.
At home, Melissa has two children, Ben and Clare. She is passionate about clean eating and living a healthy lifestyle, and enjoys being physically active. Melissa loves to read and has recently become very interested in spirituality.
---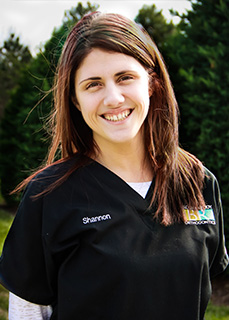 Shannon
Orthodontic Assistant
Shannon joined the Bloom & Reddy staff in 2014, and brought nine years of experience in general dentistry with her. She is a Maryland state certified Radiology Technician and a Maryland state qualified Orthodontic Assistant. She shares a dedication to upholding our patient-care philosophy with the rest of our team. Shannon loves being creative and works avidly to find new ways to keep our patients engaged with contests and events!
When she is not working with us, Shannon enjoys spending time with her family and daughter, Jacilyn.
---
Brittney
Sterilization Assistant
She lives in Thurmont, MD where she grew up. Brittney reside with husband and two beautiful children, Tristen(6) and Luci(1). They love spending time together as an active family going on outdoor adventures to the beach, hikes, camping and scouting trips.