We recognize that all our patients are unique and deserve to receive orthodontic care that reflects their individual needs. Our experienced and talented team is committed to working with you and your family to create a comfortable, stress-free, and rewarding orthodontic experience every time you visit our practice.
We are pleased to welcome you and your family, and we look forward to working with you.
---

Jackie
Treatment Coordinator
I joined Bloom & Reddy in 2017. I have been in the field of orthodontics for over 36 years with extensive background as an orthodontic assistant, receptionist, insurance coodinator and treatment coordinator. I have a BS in biology from the University of Maryland with a minor in English. I am expanded function certified in general dentistry as well as orthodontics, and maintain my radiology certification as well. In my free time, I enjoy spending time with my son, Ethan and my daughter Andrea. My passion is advocating for the sepcial needs community. Bloom & Reddy gives me the ability to use my knowledge and my skill base in a way that I feel I can give back to the communnity. The team at Bloom & Reddy is amazing to work with.
---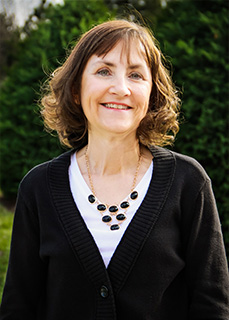 Terry
Financial Coordinator
I have been with Bloom and Reddy Orthodontics since 2006. I manage all of the day to day patient finances, insurance claims and trouble shoot any and all financial concerns on behalf of our patients and their parents. I have 28 years of experience in the dental field, 18 of which have been in the specialty of orthodontics.
I live in New Market with my husband Mike and my youngest son Brandon and golden retriever Rosie. I have three children and five grandchildren. In my free time, I enjoy line dancing and volunteering at my church. I truly enjoy my job because I know that I can help make a difference in how another person feels about themselves. I like working with families to make financial arrangements that suit each one's individual needs. It is so rewarding to watch a patient receive a beautiful smile...what better way to see them so happy. Both the doctors and all of us continue to use the latest and most innovative technology to deliver the best care possible. When I hear someone mention B and R Ortho...I can proudly say, "Hey, I work for them!". I enjoy what I do and I enjoy being a part of the B and R Ortho family.
---

Jules
Receptionist
Hi I'm Jules! I started my ortho career as a clinical assistant and then progressed to treatment coordinator. I am now working at the front desk and I'm excited to welcome you to Bloom & Reddy Orthodontics! It is always such a joy to see our patients come through the door, see the smile on their faces and watch their confidence grow as they become closer to their perect smile. When I am not in the office, you'll most likely find me with my husband and pup, Basil. We enjoy traveling, hiking and cooking together. I'm a Pittsburgh native, so I also love taking the short drive to visit my family and friends as much as I can! I am so excited to be a part of the B & R Team and look forward to seeing you soon!
---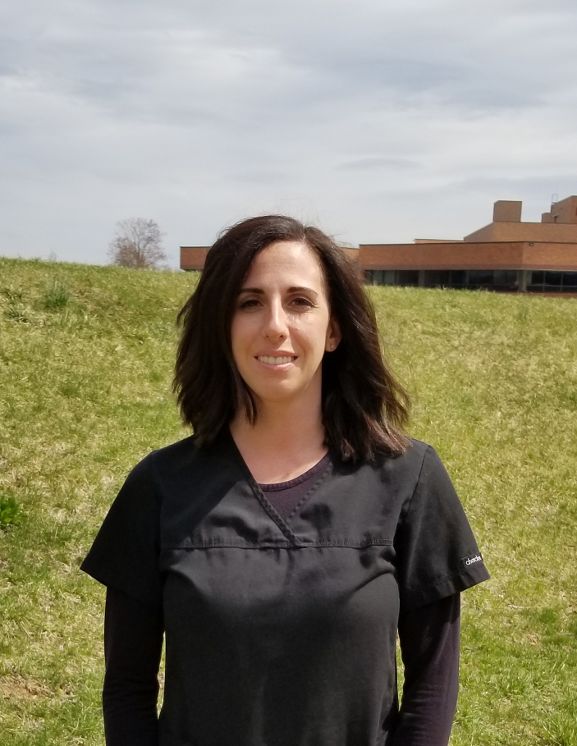 Vanessa
Orthodontic Assistant
I joined the Bloom & Reddy team in July of 2018, I am a New Jersey native now living in WV with my husband Kurt and daughter Natalie and son Nathan. I have been in the field for over 10 years and my specilization is in Invisalign treatment. I have a BS in General Studies form Kutztown University in PA. I am certified in expanded functions orthodontics and radiology. In my free time, I love to run and spend time with my family. My coworkers make it fun to come to work everyday!
---

Shannon
Orthodontic Assistant
I joined Bloom & Reddy Orthodontics in 2014 as a clinical orthodontic assistant. I am certified in orthodontic expanded functions as well as dental radiology. I love the field of orthodontics because creating beautiful smiles gives me gratification. I am from Gettysburg, PA where I live with my 13 year old daughter, Jacilyn and my Boston Terrier, Phoebe. In my free time, I enjoy the outdoors, hiking and swimming. I enjoy cooking and baking with my daughter and spending time with my family and friends.
---

Olivia
Orthodontic Assistant
I've been working in orthodontics since 2018. I had my braces put on at Bloom & Reddy in 2007 and I am so excited to be working here now!! I have my radiology certification and am completeing my expanded functions orthodontic certification. I love everything about orthodontics, the patient interaction, the technical skill, the team and working in the lab making orthodontic retainers! When I'm not in the office, you can find me reading, singing, playing guitar, traveling and hanging out with my family.
---

Morgan
Orthodontic Assistant
I joined the Bloom & Reddy Team in June of 2020. I have been in the dental field for 5 years. Orthodontics is the best part of dentistry! I am radiology certified and I am in the process of getting my expanded functions certification in orthodontics. My co-workers at Bloom & Reddy are the best. I am from Hagerstown, Maryland. In my free time I enjoy playing softball, shopping and spending time with my family especially my adorable little nephew.
---