We recognize that all our patients are unique and deserve to receive orthodontic care that reflects their individual needs. Our experienced and talented team is committed to working with you and your family to create a comfortable, stress-free, and rewarding orthodontic experience every time you visit our practice.
We are pleased to welcome you and your family, and we look forward to working with you.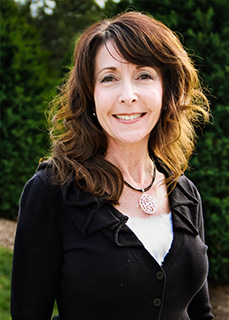 Jodi
Treatment Coordinator
Jodi was one of our smiling faces at the front desk but has recently been promoted to treatment coordinator. She brings many years of experience in the dental field and is also a qualified orthodontic assistant. She completed her dental assisting/office assisting degree at Yorktowne Business Institute.
Jodi is the proud mama of two handsome young men and is a grandma. When she is not gracing us with her beautiful smile, she enjoys time with her husband in Gettysburg.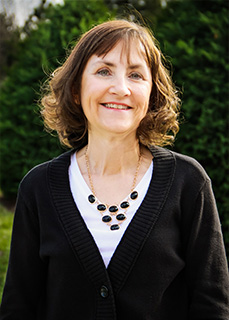 Terry
Financial Coordinator / Office Manager
Terry has been a valuable addition to Bloom and Reddy Orthodontics since 2006. As our financial coordinator and office manager, she does it all, from handling patient finances and in-house IT to making certain the office flows smoothly on a daily basis. She has 28 years of experience in the dental field, 18 of which have been in the specialty of orthodontics.
Terry and her husband live in New Market with their youngest son Brandon and golden retriever Rosie. They have a total of three children and five grandchildren. Terry's leisure time is spent line dancing and volunteering at school/church activities.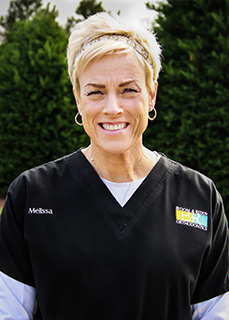 Melissa
Chairside Clinician
We welcomed Melissa to the Bloom & Reddy team in 2013; at the time, she had 15 years of exemplary experience under her belt. As one of our clinicians, she can most often be found assisting Drs. Bloom and Reddy, ensuring that each patient is treated as our utmost priority. She especially loves working with children all day, and watching as they grow into young adults with beautiful smiles.
At home, Melissa has two children, Ben and Clare. She is passionate about clean eating and living a healthy lifestyle, and enjoys being physically active. Melissa loves to read and has recently become very interested in spirituality.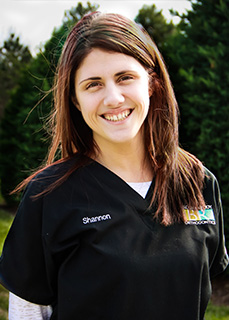 Shannon
Orthodontic Assistant
Shannon joined the Bloom & Reddy staff in 2014, and brought nine years of experience in general dentistry with her. She is a Maryland state certified Radiology Technician and a Maryland state qualified Orthodontic Assistant. She shares a dedication to upholding our patient-care philosophy with the rest of our team.
When she is not working with us, Shannon enjoys spending time with her family and daughter, Jacilyn.